A man's relationship with a barber is an intimate one, and we don't mean sexually. A good barber is intimately familiar with your type of hair, personal preferences, style, skin type, sensitivities to products, and more. In this guide, we will go over exactly how to find a good barber.
A truly professional barber is confident in their craft. They can direct you to the best type of cut for your facial features and desired vibe. And just as importantly, they are personable and enjoyable to work with.
Yet not everyone's experience with a barber is a great one.
Think back to the last time you strapped into the barber's chair. How did you feel afterward? Did the haircut elevate your spirit with increased self-confidence? Or were you disappointed with the end result?
This guide was made to help you avoid such a fate. We will make sure you get the perfect haircut from a reliable barber that you trust with your life (or at least your hair).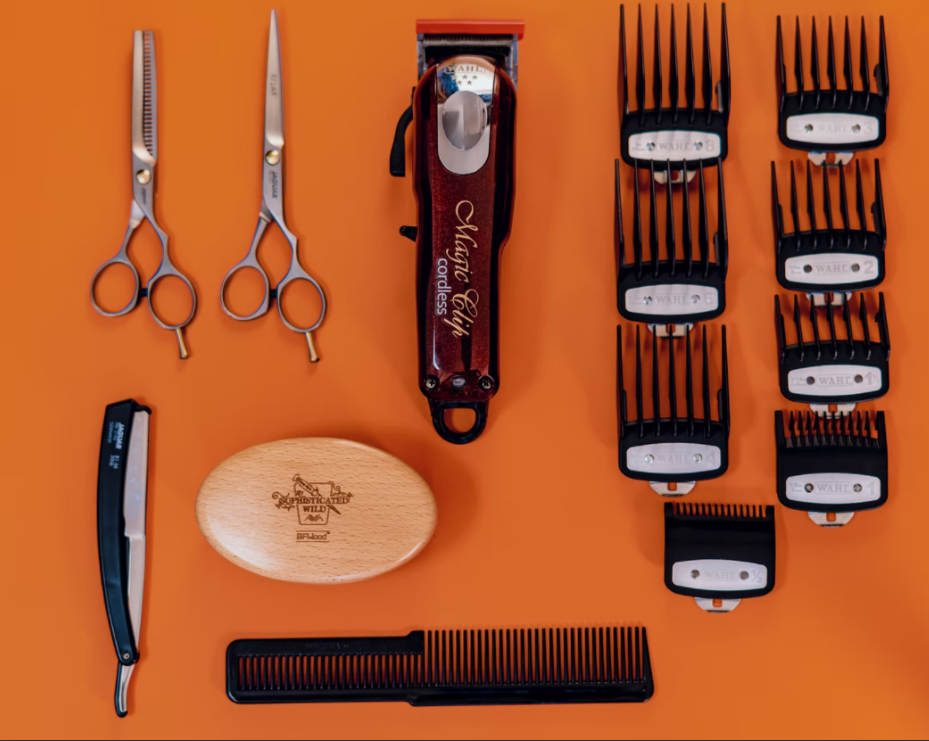 The 6 Steps to Finding a Good Barber
Whether this is your first time looking for the right barber or you're making a switch from your last barber, we can help. Maybe you have moved and are feeling a bit lost in a new city, we've got you covered.
The goal here is to build a long-term relationship with a good barber that will help you get the perfect haircut every single time.
In no particular order, let's dive in…
1. What Does the Perfect Haircut Mean to You?
Going to the barber is about more than just a quick trim, shave and cut. Every session at the barber is an entire vibe and experience. Some barbers go above and beyond to make this experience one that you'll remember for all the right reasons.
 But not all barbershops are the same. Do you enjoy sports? Fancy a beer or mixed drink while you wait for your barber? Appreciate a relaxing experience with a hot shave? Or are you looking for a no-fuss in and out as fast as possible experience?
Knowing what you're looking for and what aspects of the experience are important to you will make the entire ordeal that much more enjoyable. It'll also help you weed out barbers who are unwilling or unable to accommodate.
2. Know What You Want (or at least a general idea)
Any barber worth their salt can help guide you to find the perfect haircut and style based on your preferences. However, you need to be able to articulate what those preferences are.
 A good barber is intuitive, but not psychic. Tell the man (or woman) what you want, setting clear expectations that will enable them to tell YOU if they are a good fit.
 TIP: Bring examples such as pictures of yourself or others that best represent the style you're interested in.
Examples of Style Questions:
How much you want to be taken off and where?

Do you want a taper?

What kind of neckline do you want? (sometimes called a 'nape', and usually rounded, tapered or blocked)

Do you want texture? If so would you like layered, thinned out, razored, or choppy?

How you want your arches: high or natural?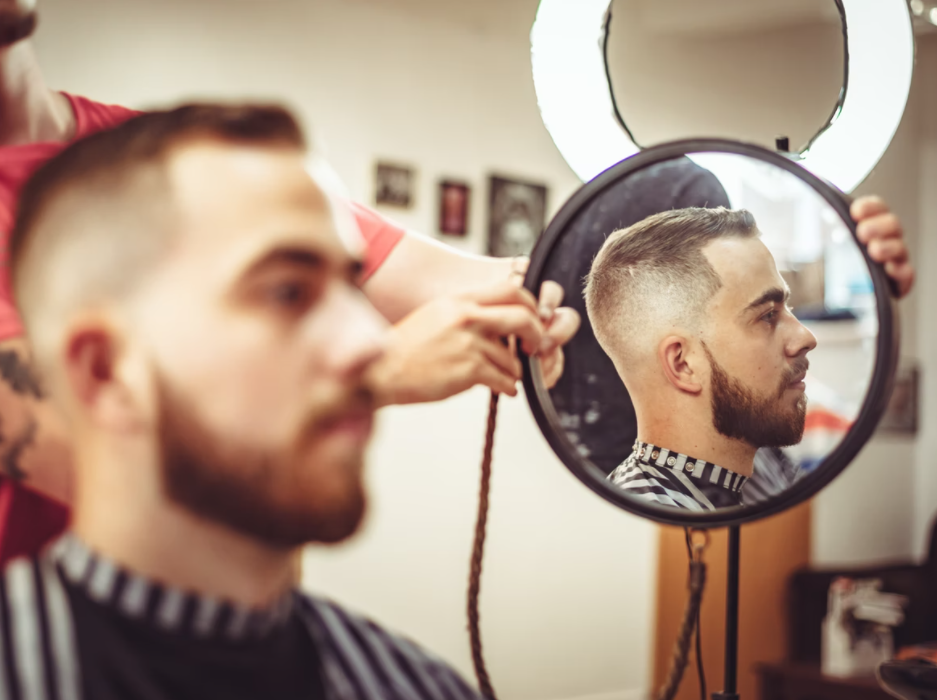 Know what you what before walking into a barbershop. This helps the barber achieve the perfect cut!
3. Ask the Barber Difficult Questions
When looking for the right barber, you'll need to feel them out with questions. These questions can help you better understand their experience, preferences, style, communication, and more. 
You may also have questions specific to your own needs. Perhaps you have an allergy to particular products or ingredients, or extra sensitive skin that needs additional care during shaves. Now is a great time to make sure they can accommodate your needs.
 Examples of Good Questions to Ask Include:
What's your background?

How long have you been a barber?

Are you self-taught or did you go to barber school and apprentice?

What types of hair do you work with?

Are there any styles or types of haircuts that you specialize in?

Do you take part in any continuing education/enrichment courses?
4. Products, Equipment, and Tools of the Trade
No one wants their hair cut with cheap scissors. In blue-collar trades, it's common to hear 'the tool makes the man'. In other words, sub-par tools, accessories, and products can and do result in a subpar haircut. If you want the perfect haircut, they need to be using high-quality tools. These tools of the trade should enhance their skill set, not take away from it.
5. Cleanliness and Hygiene
It might have taken a global pandemic for us to up our standards, but the facts stand. A barbershop is a place that SHOULD always be clean and sterile. Pay attention to whether or not your barber washes their hands and ask about sterilization of tools between cuts. Observe whether or not they wipe down chairs and equipment between customers.
 A well lit barber shop is a must, so the barber can see what they are doing. Dim or flickering bulbs probably isn't a good sign. In addition, the place should smell fresh and clean.
6. Products and Services
The right barber will offer a range of services that meet your needs. Remember, not all hair grows on your head. Barbers often specialize in hot shaves, beard trimming and shaping, and scalp and facial skincare.
To help them provide superior services, a good barber will invest in top-quality products that help them give you the perfect haircut. From natural and organic moisturizers to skin-sensitive shave cream, and more, your barber can help you feel as fresh as you look.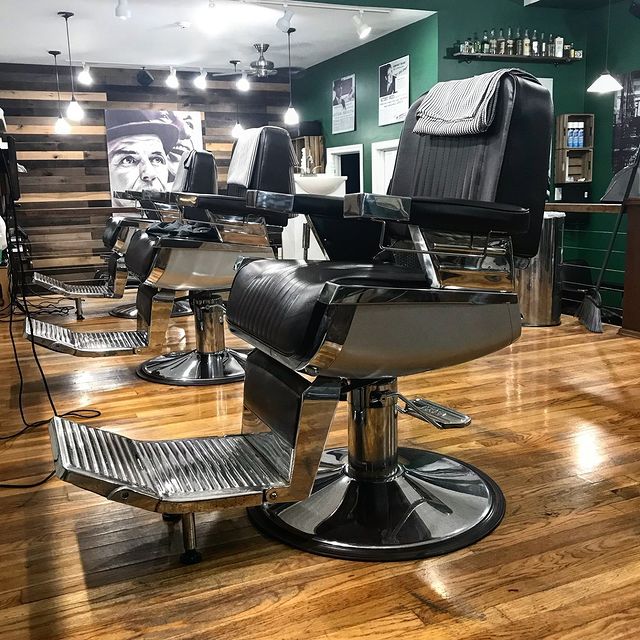 Know what you what before walking into a barbershop. This helps the barber achieve the perfect cut!
The Best Barber Shop In Brooklyn

Getting a haircut is about more than just looking your best, it's about feeling your best too. Hopefully, after reading this guide you now know how to find a good barber.
At Master Class Barber NYC we school the competition on what it really means to be a good barber. From picture-perfect haircuts to leading-edge styling techniques, Master Class Barber NYC takes the crown. At our barbershop, we offer a friendly and welcoming vibe that will have you feeling restored, relaxed, and refreshed. We've set the standard in NYC and will continue to do so for months, years, and generations to come.
Ready for a new look? Beard need a bit of routine maintenance or shaping? Tired of an old or outdated hairstyle? Need to look your freshest for an upcoming special occasion, date, or event?
Book an appointment today and find out why we rank among New York's finest barbers.